Thank you  for visiting the Clermont County Mental Health & Recovery Board. Our website is designed to provide general information about the Board, links to the Board's contract agencies in Clermont County providing prevention and treatment programs and services, and links to additional information about mental health and substance use disorders.
---
August 31st is International Overdose Awareness Day
Time to Remember Time to Act

What is an Overdose?
An overdose means having more of a drug (or combination of drugs) than your body can cope with. There are a number of signs and symptoms that show someone has overdosed, and these differ with the type of drug used. All drugs can cause an overdose, including prescription medication prescribed by a doctor. It is important to know the right amount and the right time to take your medication. It is also vital to know what drugs should not be mixed, and to seek help if you feel you are not in control of your drug use.
Depressants and Opioids
A depressant is a drug that slows the vital activities of the body including breathing and the heart rate. Depressants may also be known as sedatives. Opioids (such as heroin and pharmaceutical opioids like Endone), benzodiazepines (such as Xanax or Valium), barbiturates and alcohol all slow the central nervous system to produce a calming effect. These substances are prescribed to relieve pain, help you sleep, or in the case of alcohol, used recreationally. However, when taken in excessive amounts or in combination, they can depress normal functions such as breathing and heart rate until breathing and the heart eventually stop, resulting in death.
Download the Opioids Fact Sheet for more information.
Download the Depressants Fact Sheet for more information.
Alcohol 
Generally people do not automatically think of alcohol when they think of overdose, but alcohol is a depressant and it is possible to overdose on it. Acute alcohol poisoning, which is usually a result of binge drinking, is an example.
If you drink a large amount of alcohol quickly the level of alcohol in your bloodstream (blood alcohol concentration, or BAC) can become dangerously high. This can stop your body from working properly. In extreme cases, alcohol poisoning could stop you breathing, stop your heart or cause you to choke on your own vomit.
Download the Alcohol Fact Sheet for more information.
Stimulants 
It is possible to overdose on amphetamines such as speed and ice. Amphetamine overdose increases the risk of heart attack, stroke, seizure or drug-induced psychotic episodes.
Download the Stimulants Fact Sheet for more information.
Permanent Brain Damage and Overdose
All drug misuse can lead to brain injury. Hypoxic brain injury, which is caused by a lack of oxygen to the brain, is an under-reported consequence of overdose. This can lead to coma, seizures and death. The long-term consequences of hypoxia depend on how long the brain is without an adequate supply of oxygen. The longer a person is not breathing, the more damage is being done to their brain.
A brain injury can result in mild to severe impairment of:
Movement, balance and co-ordination.
Senses such as hearing or vision.
Spoken and written communication.
Thinking, concentration and memory.
In severe cases, brain injuries from overdoses can leave people in a vegetative state.
Tolerance and Half-life
If someone uses a drug regularly they develop a tolerance to it. This means they need to use more  of the drug to get the same effect. Just as a person can develop tolerance, they may also lose it if they haven't used a drug for a while. When people take their usual amount of drugs after a break from using, it could be too much for their body to cope with and this may lead to an overdose. This is why periods of abstinence from drug use, such as after release from prison and after a period of detoxification and/or rehabilitation, are risk-factors for overdose.
"Half-life" refers to the time it takes for a drug to drop to half the strength of its original dose. Some drugs, such as some benzodiazepines, have a long half-life. A person who has taken drugs may still have enough in their system the next day to overdose if they use more. The half-life of Diazepam (Valium) is about 24 hours, so if you took 20 milligrams yesterday you would still have approximately 10 milligrams of Diazepam in your system today. If you were then to use an opioid like morphine or heroin, you would have an increased risk of overdose as you would be using the opioid in addition to 10 milligrams of Diazepam.
First Aid for Drug Overdose
A range of signs and symptoms can occur when a person overdoses, and everyone responds differently. Signs and symptoms depend on a variety of factors including which drug is taken, the amount taken and the person's state of health at the time.
If you can't get a response from someone, do not assume they are asleep. Sometimes it can take hours for someone who has overdosed to die.
An overdose is a medical emergency that requires immediate medical attention. Always call an ambulance if you suspect someone has overdosed.
When to Call an Ambulance
People are often reluctant to call an ambulance for fear of police involvement or concern about the cost of a call-out. However, you should always call an ambulance if you suspect someone is at risk of overdose. In many places, the police will only attend if there is a fatality or other circumstances warranting police attendance, such as, a threat to the ambulance crew.
Seeking emergency help isn't just for when someone is unconscious. You should also seek emergency help when someone is:
Having a seizure.
Experiencing severe headache.
Experiencing chest pain.
Experiencing breathing difficulties.
Extremely paranoid, agitated and/or confused.
It is not necessary for someone to have all of these signs or symptoms for them to be overdosing. Exhibiting one or two could still mean they are in trouble and need emergency help.
Don't ignore snoring and gurgling.
Snoring and gurgling can indicate that a person is having trouble breathing.
With substance use, especially substances that slow down the systems of the body (eg: benzodiazepines, opioids, GHB), snoring may indicate a serious and potentially life-threatening obstruction of the airway.
In the context of substance use, snoring is not something that should be seen as "normal". Don't let someone "sleep it off" if they are snoring; this may be a sign of significant and life-threatening emergency. You should attempt to wake them immediately.
If they do wake up, then the snoring (airway obstruction) will resolve. If they do not wake up, call emergency services and ask for an ambulance. Follow the instructions from the operator (you will probably be asked to roll the snoring person onto their side and open their mouth to maximise air flow).
Naloxone
Naloxone (also known as Narcan®) is the drug used by paramedics to revive people who have had an opioid overdose. Naloxone can cause withdrawal symptoms and a powerful urge to take more of the drug that led to the overdose. Anyone who has been revived using naloxone should understand the risks involved in taking more drugs afterwards. Taking more drugs after being administered naloxone can result in a second overdose. This is because the half-life of naloxone (60-90 minutes) is considerably less than heroin and morphine. Drugs like methadone and sustained-release opioids such as oxycodone (brand name OxyContin) release doses of the drug slowly over 12 hours or more. So, the effect of naloxone will wear off long before those drugs have left a person's system.
---
 
---
SAVE THE DATE
18th Annual Candlelight Vigil
Tuesday, September 10, 2019 –
World Suicide Prevention Day
The Clermont County Suicide Prevention Coalition and the Cincinnati Chapter of the American Foundation for Suicide Prevention will host the 18th annual candlelight vigil to remember, honor, and cherish the lives of those individuals lost to suicide. Over five million living Americans have lost a close family member or friend to suicide.  Anyone whose life has been touched by suicide is welcome to attend and pay tribute to their loved one through a ceremonial lighting of candles. Refreshments will be provided following the vigil.
Date:         Tuesday, September 10, 2019
Where:      Riverside Park                      425 Victor Stier Drive                       Milford, Ohio
Time:           7:00-8:30 p.m.
Contacts:   Lee Ann Watson 732-5400                 Jacque Kelly, AFSP    jacque.e.miller@gmail.com
---
The Grief of an Overdose Death — and How You Can Support Someone Grieving a Substance Use Loss
June 17, 2019
by
By Margaret M. Linnehan, Parent & Advocate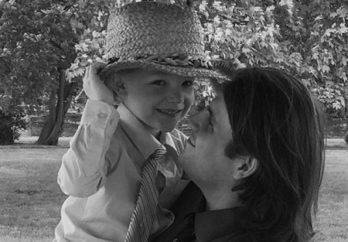 I have experienced deep and painful grief from the death of many loved ones in my life. My husband died of a sudden heart attack in his sleep. My younger sister died of cancer. I lost both of my sons — my younger one to an accident, and my older one who died of a substance use disorder.
My husband's, younger son's and sister's deaths were considered socially acceptable to grieve. The loss I felt when I lost my older son to an overdose was painful in multiple ways, and different than any other grief. I still remember the horror of him not showing up to pick me up. Calling a Lyft and coming home and seeing his light on upstairs and the music playing. The sinking feeling of realizing something was horribly wrong. Climbing the steps and finding him dead, and knowing he had lost his battle with opioid addiction.
There was shame and guilt for being relieved that his battle was over, and feeling the judgment of society as my son's death was considered socially marginal — as if he somehow deserved or wanted to die because of his addiction.
Drug addiction is a disease. Our society, however, does not accept it as a disease; we treat people with substance use disorders as though they can somehow control their behavior. Believe me, my son did not want to be in bondage to opioids.
My son had been using opioids off and on for over 10 years. He had many years in recovery where he was not taking anything. There is the belief as a parent that your child has finally turned the corner and you are done with the disease. There is a rollercoaster of hope, loss and pure terror at the grip the drugs have on your child.
Processing a Special Kind of Grief from Substance Use
As a parent of a child that has a substance use disorder, you go over in your mind what you missed, what you could have changed — "if only" plays out in a thousand ways. And, if you are not hard enough on yourself, you know what is whispered about your child. You know the judgment from others; you feel it emanating from them. It is not only in their words — it is in their body language, a nuance or in a thoughtless, hurtful statement.
You are embarrassed and humiliated by not only the lengths your child goes to feed their addiction, but the extent you go to as a parent to try and help them. You're embarrassed by the things you forgive, such as theft, lying, and mental terrorism, that are used on you by this person using opioids.
You go the distance because of love and guilt. If my child had cancer, would I ignore it or pretend it didn't exist? Did I cause this; am I responsible for their addiction?
For me, there was a sense of strange relief when my child passed away from an overdose, knowing your child is out of pain — relief that you are no longer living in a nightmare, wondering where they are or if they are dead, waiting, wondering if you will see them again. Then there is guilt for feeling this way when your loved one is gone. It is all part of the process and being human.
I do not regret spending money or time to try to help my son find a cure to his disease. My only regret is that I did not understand substance use sooner. I am also glad that I ignored everyone who told me to just "cut him loose." I am not angry at them; I know they did not understand it, either.
How You Can Help Support Those Who Have Lost a Loved One to Addiction
If you have not lost someone to substance use or an overdose death, how could you know? Below are some things I have learned losing my son to an overdose, and what I believe is helpful and what is not helpful. We need to help teach people how to treat us at different crossroads in our lifetime.
Please don't avoid the subject. He was my son and I loved him and I want to talk about him. I don't mind discussing the good and the bad. The good in that I have beautiful memories of my son, his quick wit and humor, his kindness towards others, his intelligence and his musical and cooking abilities. My son was a wonderful person. The substance use was not wonderful, and that was also a part of the history. Please just listen and sit with me if I need to talk about it.
Put a card in the mail, send flowers, drop off food, come to his memorial or share a memory of him. Do not run away or turn your back because you do not know what to say.
Please don't judge me, because I feel enough shame and guilt myself. I ask myself if I did everything I could. Could I have done more? Is it my fault my son died? Was I a bad parent? I am hard enough on myself; I do not need anyone else passing judgment on me as a parent. I am no different than you — I did band practice, car pools, packed lunches, went on vacation and loved my son. Addiction is a disease. You would not judge me if my son had died of cancer; please don't judge me as a parent because he died of an overdose.
I know there were times that I was angry with my son. I had enough and said some things to him that I did not mean. Have you ever done that with your adult child? For me, this is compounded by the years spent dealing with substance use and the frustration and grief of feeling that your child is not there.
Don't tell me to "get over it" or that I need to "move on." Do not tell me how long to grieve, as if his life didn't count for anything. I need to grieve in my own way and my own time.
Please do not treat his death as if it was marginal. It was not. It was a life and he had a light that went out. My heart hurts when something is said without thinking of the impact it has on everyone who is grieving him.
Please don't "ghost" me. To have a friend for 14 years who suddenly does not return your calls or emails because they do not want to be associated with the stigma of substance use is painful. It causes more pain — you now are not only grieving your son, but the loss of someone you thought was a friend. It multiplies the pain. Brenee Brown calls it "flying debris" when you are going through a difficult time. It feels so relevant to losing a loved one to an overdose.
I know you are trying to cheer me up, but often I am not up for social situations while grieving. I will be angry at times, want to be alone or want to cry. Grief does not follow a formula; it is a rollercoaster and you are along for the ride. You do not always see the dips coming. If I leave abruptly it means I need to go home, please do not try and stop me. Please understand that during those times, I need to be alone.
Be mindful of my grandchildren, as they are hurting, too. They lost their father, and when insensitive remarks are made, it hurts them deeply. It impacts their grieving, and they are just children. If you can't say something nice about their loved one, don't say anything.
Please don't bring up my sons' death to overdose in a social situation, especially with people I don't know. If I want to talk about it, I will. While the person means well, many people react differently to this kind of death. It can change the energy in the room and I find myself having to tell "my story" when I am not up for it, or wasn't ready to share it with everyone. Let me take the lead.
If you have had a similar problem with someone in your family who has a substance use issue or you lost someone close to substance use, talk about it — don't hide it. Let's work toward destroying this stigma together.
Put a Black Balloon up on March 6. That day is Black Balloon Day in memory of anyone you know who has died from substance use. Help keep their memories alive and help those who are still battling this awful disease.
Most importantly, for me, is to allow myself time to grieve. I aim to surround myself with people who truly love me and understand what I am going through. If anyone you know is struggling with this type of grief, be a light for them in the darkness.
---
Featured Posts
As you are aware, Clermont County communities are being hit by the opioid epidemic, but members of the community are here to fight it. Representative Brad Wenstrup joined the Clermont County Opiate Task Force to discuss how the opiate and pill addiction problem has turned into a heroin problem and what we can do as […]
Who likes stress? If I were to poll our readers right now, I am certain that not a single one of you would pick the option: "Yes, I love being stressed out." I mean, how could you? We've all heard that stress makes you sick, stress is bad for your health, stress is linked to insomnia… […]